Fall Adult Bible Study
Fall Bible Study is held on Wednesdays at 7:30 PM after the 7 PM Prayer and Praise service  beginning September 5th.
The title of this upcoming bible study is "Journey Into Changing the World" – This is a 26-lesson study of Acts, the only book of history in the New Testament. In this book we discover how the early church changed the world and how we should be doing the same. Lesson titles include: Finding God's Will, How To Change the World, How To Change People, Maintaining Your Christian Integrity, When Serious Problems Arise, Sharing the Gospel Effectively, Essentials for Conversion, Making World-changing Disciples, Turning the World Upside Down, How To Witness Miracles, Staying on Track Spiritually, Sharing Your Faith With a Hostile Audience, Effectively Tailoring Your Testimony, etc. Like all our "journeys," this study uses exposition plus question and answer format.
Class Day/Time: Wednesday 7:30 PM – Pastor Dominic Green
Youth Bible Study
The youth bible study is held on Wednesdays at 7:30 PM.
MOSES Bible Study
The MOSES monthly morning Bible Study is held the first Wednesday of each month at 10:30 AM. It's a wonderful fellowship! Invite your retired or "want to be retired" friends and neighbors. We are NEVER too old to learn the WORD of God. Here are a few friendly faces that will be joining you…
Sunday School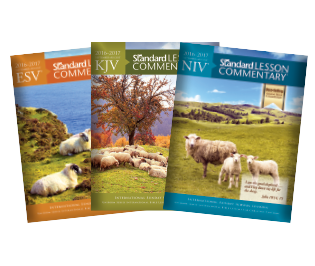 We recommend each person purchase the yearly Standard Lesson Commentary 2016-2017. The cost is around $14 at LifeWay Christian Bookstore or Family Christian Bookstore in Central Park. If you decide not to buy the book, the scripture text will be provided for each lesson.