Spring Adult Bible Study
STARTS APRIL 25 – JULY 18, 2018! SIGN UP NOW!
The title of this upcoming bible study is "Journey to Your Spiritual Gifts" – This 13-lesson study covers twenty spiritual gifts mentioned in the New Testament. Lesson titles include: Five Questions About Spiritual Gifts, The Gifts of Service and Leadership, The Gifts of Giving and Mercy, The Gifts of Hospitality and Faith, The Gifts of Discernment and Singleness, The Gifts of Knowledge and Wisdom, The Gifts of Prophecy and Exhortation, The Gift of Pastor/Teacher, The Gifts of Apostle and Evangelist, The Gift of Miracles, The Gift of Healing, The Gift of Tongues and Interpretation of Tongues, and Discovering and Developing Your Gift. This study concludes with a "Spiritual Gifts Profile and Inventory."
Class Day/Time: Wednesday 7:00 PM – Pastor Dominic Green
Sign-up now!
Youth Bible Study
The youth bible study is held on Wednesdays at 7:30 PM.
MOSES Bible Study
The MOSES monthly morning Bible Study is held the first Wednesday of each month at 10:30 AM. It's a wonderful fellowship! Invite your retired or "want to be retired" friends and neighbors. We are NEVER too old to learn the WORD of God. Here are a few friendly faces that will be joining you…
Sunday School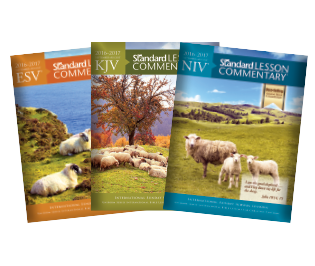 We recommend each person purchase the yearly Standard Lesson Commentary 2016-2017. The cost is around $14 at LifeWay Christian Bookstore or Family Christian Bookstore in Central Park. If you decide not to buy the book, the scripture text will be provided for each lesson.
Young Adult Sunday School
Every 4th Sunday we are having a Young Adult Sunday School for ages 18 to 30 years old.